Rockbridge,

Richland County, Wisconsin




General Merchandise Store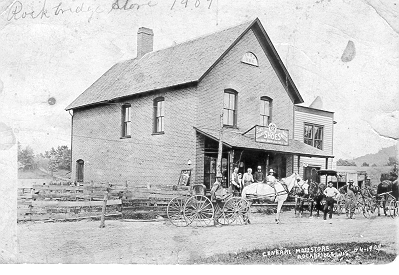 A picture postcard of the General Merchandise Store
In Rockbridge, the year 1909. Written on the sign
beneath the eaves: IOOF 280. The postmark on the
card is Rockbridge, Wis, July 24,1909 A.M., has a
one-cent stamp.
The message on the card was written by Inez
Haseltine Breese to her young-adult children, all
born in Rockbridge, but then living in Missouri.
Inez Haseltine-Breese, youngest child of Alden
and Catherine Haseltine, had returned to Rockbridge
from Missouri, on this particular visit, to be with
her sister-in-law, Lovina Breese Aber, during the
fatal illness of Lovinaís husband, Daniel Aber.

Message on card:
"Dear Children, I will send you this and see if you know
who the people are. If not I will tell you when I come.
I have more views I will bring. All well, hope you are.
Write soon. Iím wanting to get home pretty bad.
By. Love from Mother. "
Disappointingly, the identity of the people in the picture
was not revealed, so it is asked of you now; "Can you
identify anyone from the enlarged picture below?"
If so, please e-mail Lori or Dee.


Sixty years later, in October 1969, a grand-daughter,
great-grand-daughter, and two great-great-grandsons
of Inez Haseltine, visited Richland County, the place
Inez had loved so much. In her lifetime of almost
eighty-seven years, she lived in various places, but in
her heart, Rockbridge remained forever home.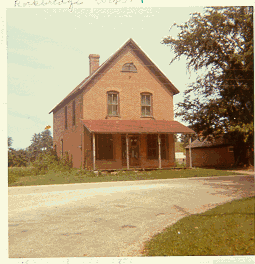 1969
Time changes everything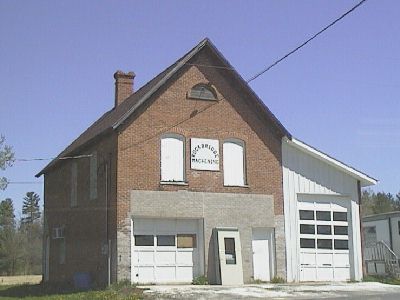 1999

Contributed by Dorothy Appleby Turner
DeeAppleby@aol.com