Useful as they might be cloth handkerchiefs have been used for flirtation, as fashion accessories, in greeting cards, as souvenirs, as gifts, and in ads.

Early handkerchiefs were of linen, silk, or cotton and later with the advent of printing on fabric, they reflected the events and values of our culture.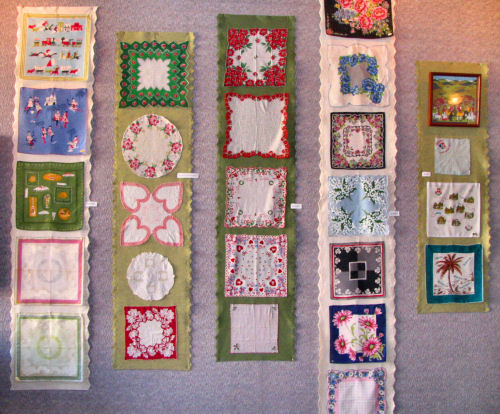 At one time in Europe, handkerchiefs were used much like the modern engagement ring, as gifts of betrothal.
Categories displayed in this exhibit are: whites, holidays, travel, designers, ruffles and rounds, and florals. Madeira, Swiss, and Chinese embroideries are defined and illustrated.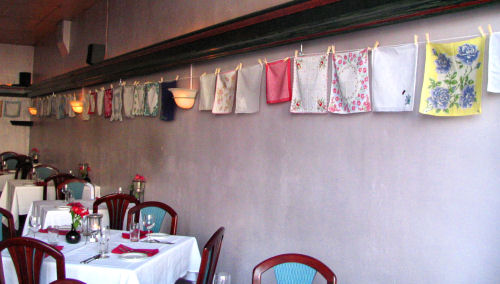 This collection reflects much of mid-20th century history and is from the collections of Ruth Sybers, Fran Potter, Dorothy Hujik, and Lori Manning. We appreciate their sharing these lovely examples with us.